The Lemons and Landmarks project continues to grow and thank you to everyone who's taken part. A list of the cities that have been enhanced by citrus thus far can be found here but, especially with the big cities in bold, it really doesn't matter if you replicate. People have also been tentative of taking pictures of big landmarks, probably assuming that we already have those- but in many cases it seems everyone has been of the same mindset. This means we have some really wonderful obscure landmarks- which is great!- but this week we're having a push for major landmarks. If there are any stops to pull out where you live, give them a sharp tug. The deadline for submissions is Monday 4th June- if you can't make that date for any reason, just drop us an e-mail with the name of the city you're planning on taking photos in and the estimated deadline and we'll save you a space.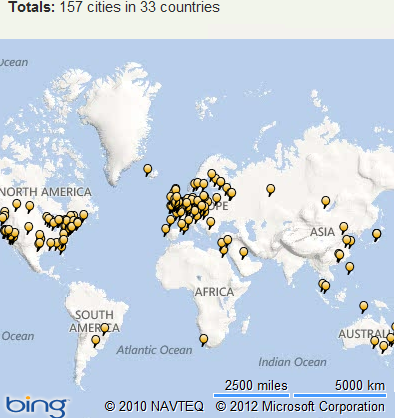 A big thank you to everyone who's donated money to the project. We should now have enough money to have the book produced, though we still need to raise a little more money in order to be able to get it to Mr Finnemore. Any money we have left over will be donated to a charity of his choice.  If anyone wishes to donate a small amount, you can find out how here.
If anyone's interested to know how the book is going to look, I have come up with some design plans. Feel free to give any suggestions / to tell me if you think that my ideas are a load of old cobblers and why. We're still looking for artwork, old and new, to put into the book to give it some variety; please submit it to lemonsandlandmarks@gmail.com– for those of you interested in designing covers for the book, the competition for that is still open and will be until the 30th May. Also, anyone who wants to send a message but can't send a lemon, please feel free to e-mail them to the same address. 
Finally, if anyone has any Photoshop skills what-so-ever and some time free, please get in touch. We have a small band (of two) working on mock-ups, picture formatting and such and we need more. Any help you can provide will be entirely brilliant.